My first destination in Vietnam was its capital Hanoi. This is where I spent the most time overall though I was initially staying here for about 10 days. First of all to get rid of my jetlag, but also to get a feeling of Vietnam in general and slowly get accustomed to the vibe of the country.
Culture Shock
Upon arrival, I was a little bit shocked. Everything is different to what I was used to. After leaving the bus from the airport I got out at Old Quarter. It's the central backpacker district in Hanoi and marked by tiny alleys. In the beginning, every street looked the same, it was very difficult to stay oriented.
The small sidewalks in Hanoi are packed with hundreds of parked motorbikes, so you are generally forced to walk on the street where even more motorbikes are passing by, honking their way to their destination. Crossing a street seemed like an impossible task, given that there are almost no traffic lights in this central area.
Talking about motorbikes: I was a little upset to find out there's no Tuk Tuk's – or something similar – here. Apart from regular taxis, the most common way to get around here is to hop on the back of a motorbike, which can feel quite uncomfortable. Especially when wearing a big backpack.
And then there were all the people, constantly trying to sell stuff you don't really need. I categorized them into four groups:
Just standing around on a street corner can quickly result in a "Marijuana?" – which is fine if you're into that, but it can very soon become super annoying.
Others are trying to sell boring lighters, in addition to lighters in the form of a mini iPod, a hand grenade or a (clearly fake) Zippo lighter from the wartime.
The third category of tiring guys showed up in the form of shoe cleaners. Usually, they would just walk straight up to you and point at your shoes, hoping that you remove them so that they could charge absurd prices.
Lastly, there's the ones offering you a "Motorbike?" ride, trying to rip you off. Even if you walk past them in a quick manner, there's no way holding them off to ask you.
Hanoi felt very dirty and loud at first. Looking for trash bins was a waste of time, most garbage simply ends up somewhere on the street. How would I survive in this motorbike jungle?
Blending in
The good thing, however, is that all of those initial negatives turned out to be something I really got to appreciate after a while.
How to cross a street
You just walk. Honestly. Close your eyes and walk steadily. Nothing will happen. Well, I would be careful about cars and buses, but motorbikes easily dodge you so no worries there. Be sure not to make any erratic movements though, like jumping back because a motorbike was passing just in front of you. Behaviour like that surely can end in an accident, but as long as you walk at a steady pace you're fine!
Getting around
Don't worry about sidewalks. Just walk on the street and keep the hectic movement rule in mind. If you're lost somewhere in the Old Quarter you can always stop and check your location on Google Maps. Hanoi is a pretty safe place and I'm not aware of any major pickpocketing. Simply get a SIM card from a local carrier, 16GB of data would cost as low as 10-15$. For longer distances, I would also clearly recommend using Grab or Uber here, no scamming allowed.
If you don't know about either of them: they're both apps doing basically the same thing, the latter being a lot more popular in Asia. You enter the target destination you would like to go and tell the app if you would like to be picked up by a car or a bike. Random people, who are registered as drivers, can then accept the request and will usually come to pick you up within minutes. Best thing: the price is calculated by the app and it's fixed. So you clearly know before booking how much you're gonna spend. A ride of about 20 minutes / 5km would cost you about 1$.
Honest people
Although being quite reserved, people in Hanoi – and Vietnam in general – are very friendly and honest. Apart from the good old tourist scammers, I rarely got asked to pay more than the price a local would.
About the annoying drugged shoe cleaning zippo scammers: first of all, they only appear in the very central Old Quarter. As soon as you walk a bit more outside they suddenly disappear. But if you happen to run into one of them and don't genuinely plan on buying something, it's generally best to simply ignore them and keep on walking (or doing whatever you were doing), waving a quick but precise "no" to them. They will usually understand and carry on.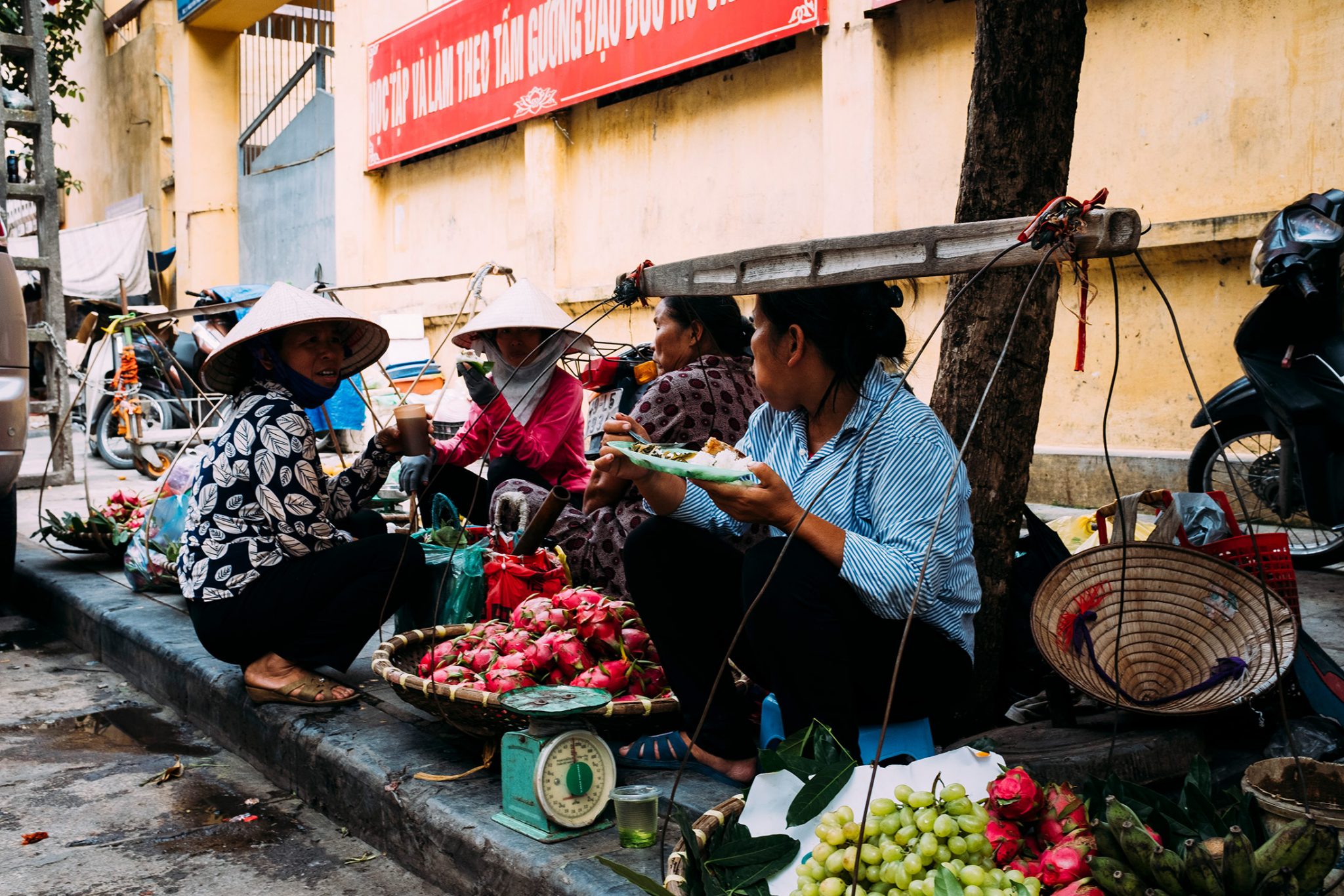 Charming Old Quarter
It will probably feel like suicide to walk around here, but don't fear: the Old Quarter is a very charming and chill place. After a few days, you'll get used to all the honking and trash, which seems to disappear from the streets overnight by ghost hands. At that point, all the small street food spots with their tiny stools are the perfect location to hang out. They serve great, fresh food and while eating you'll be able to enjoy the charming vibe around the area. If you're lucky, you can spot some of the elder Vietnamese, housing in their lovely tube houses.
Hanoi is known for selling lots of fake bags and clothes, Fjällräven and North Face everywhere. Just dig a bit deeper though, and you'll find hip shops that sell genuine products in the small alleys!
There's also a big art scene in Hanoi with many skilled artists, so if that's something you're interested in it's an awesome city to explore!
Coffee
If you fancy a drink, you can just pop into one of the many hip coffee shops that can be found on every corner and watch life happening outside. And oh god how much I love the coffee here. Cà phê phin, hot coffee brewed the typical Vietnamese way: by the cup with a little metal filter. Iced coffee. Sweet coffee with condensed milk. Egg coffee (read more about it in my previous post) and by far my favorite: Coconut coffee. It quickly became one of my favorite drinks here. There are variations to it but I prefer mine cold at Cộng Cà Phê, a chain that's basically everywhere in Hanoi.
Be careful though, coffee in Vietnam is a lot stronger than what you might be used to! This is due to the fact that they use strong, dark-roasted Robusta beans, which are grown exclusively in the Eastern Hemisphere.
After a while, I felt very comfortable in this area and at some point found my favorite spot to hang out: The Nest. It's a board game cafe, run by super friendly Vietnamese who are always there to explain a game or help you out if you need a game leader. Some of the most fun nights in Hanoi were actually spent at The Nest. I went to this place four evenings straight, playing all kinds of different board games. Highly recommended! 🙌🏻
Sightseeing
I will not go into detail about all the sights in Hanoi here because I think there are other sources on the web that cover this topic. But I'll leave you with a small list of places I enjoyed:
Summit Lounge
A rooftop bar with a nice 360° view. It's located at Hanoi's West Lake. Although a bit pricier it's perfect for an evening drink while watching the sunset.
Museums
There's plenty of interesting museums in Hanoi. Just to name a few:
Vietnamese Women's Museum
Fine Arts Museum
Ho Chi Minh Museum
Ho Chi Minh Mausoleum
Vietnam Military History Museum
Temple Of Literature
Just opposite of Fine Arts Museum there's the Temple of Literature. It's one of the oldest and most important monuments in Hanoi. It's also a great spot for taking photos, even locals like this place for shooting portraits.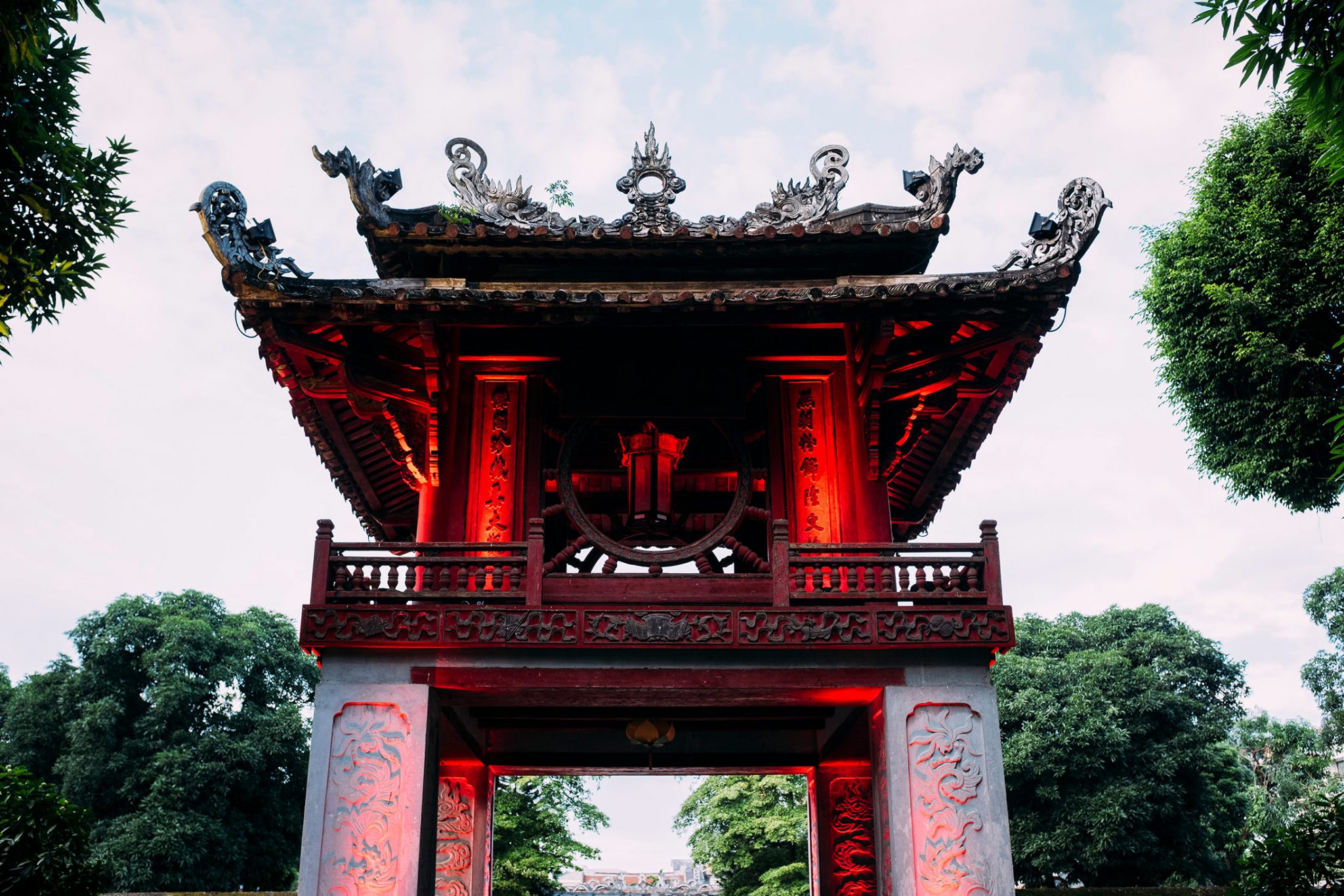 Imperial Citadel Thăng Long
This 1300-year-old relic was the political center of the country for centuries. It was declared as a UNESCO World Heritage Site in 2010.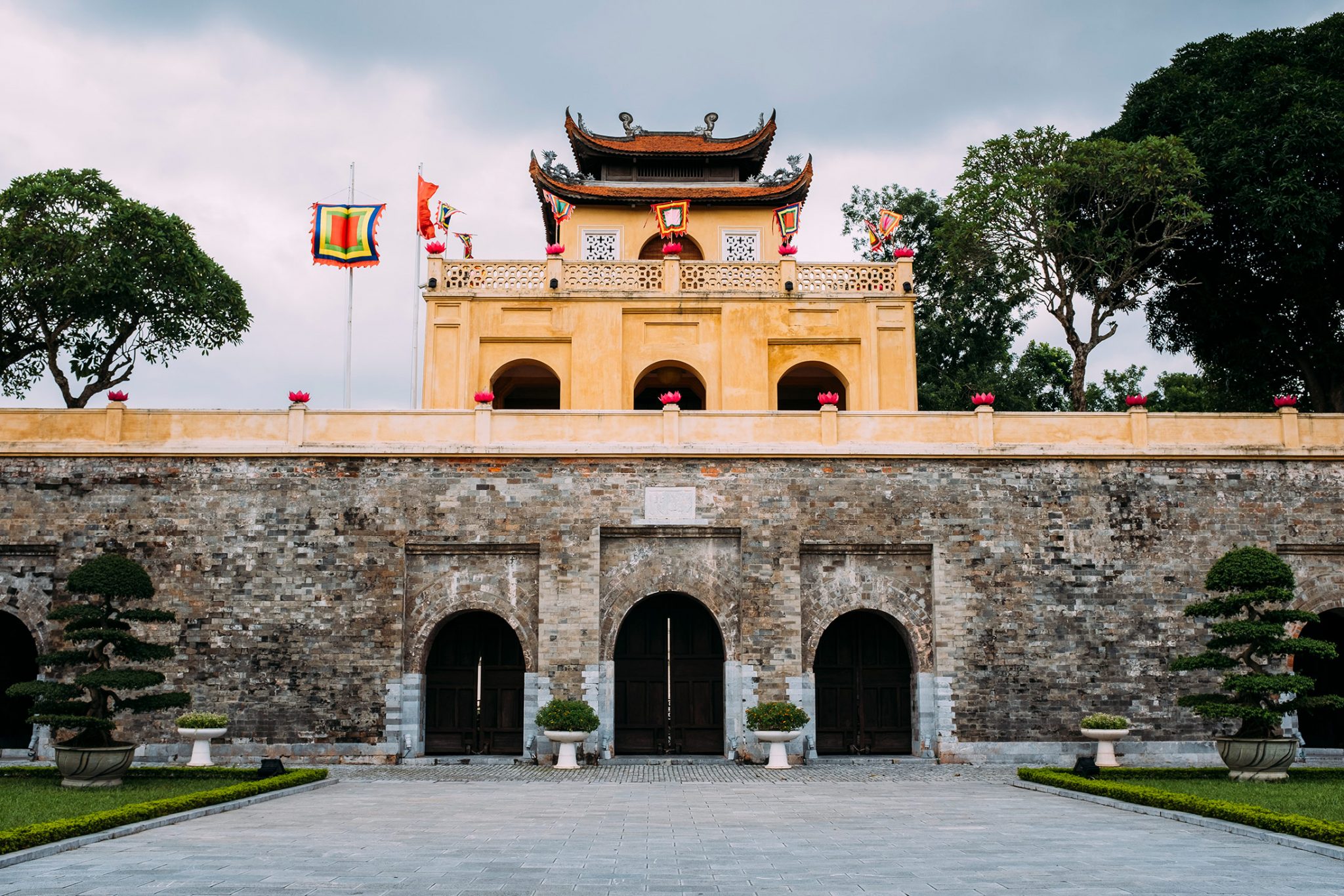 Hoan Kiem Lake
This lake is considered holy by Hanoians. Apart from the cultural and historical background, the park around the lake is also a very chill place to hang out. During weekends the whole area is a walking street, no cars allowed.
5K Dong Beers
Bia Hoi, fresh (draft) beer. It's not a sight per se, but simply hitting the bars and getting a fresh beer for 5.000VND (around 0.22$) is probably the best way to start a fun night in Hanoi.
Train Street
Ok, this is probably not a real sight in the usual sense, but I think it's worth mentioning. There's a residential street in Hanoi that a train passes through twice a day. The street is pretty narrow, so locals living there have to be very careful about their belongings (and their roaming children).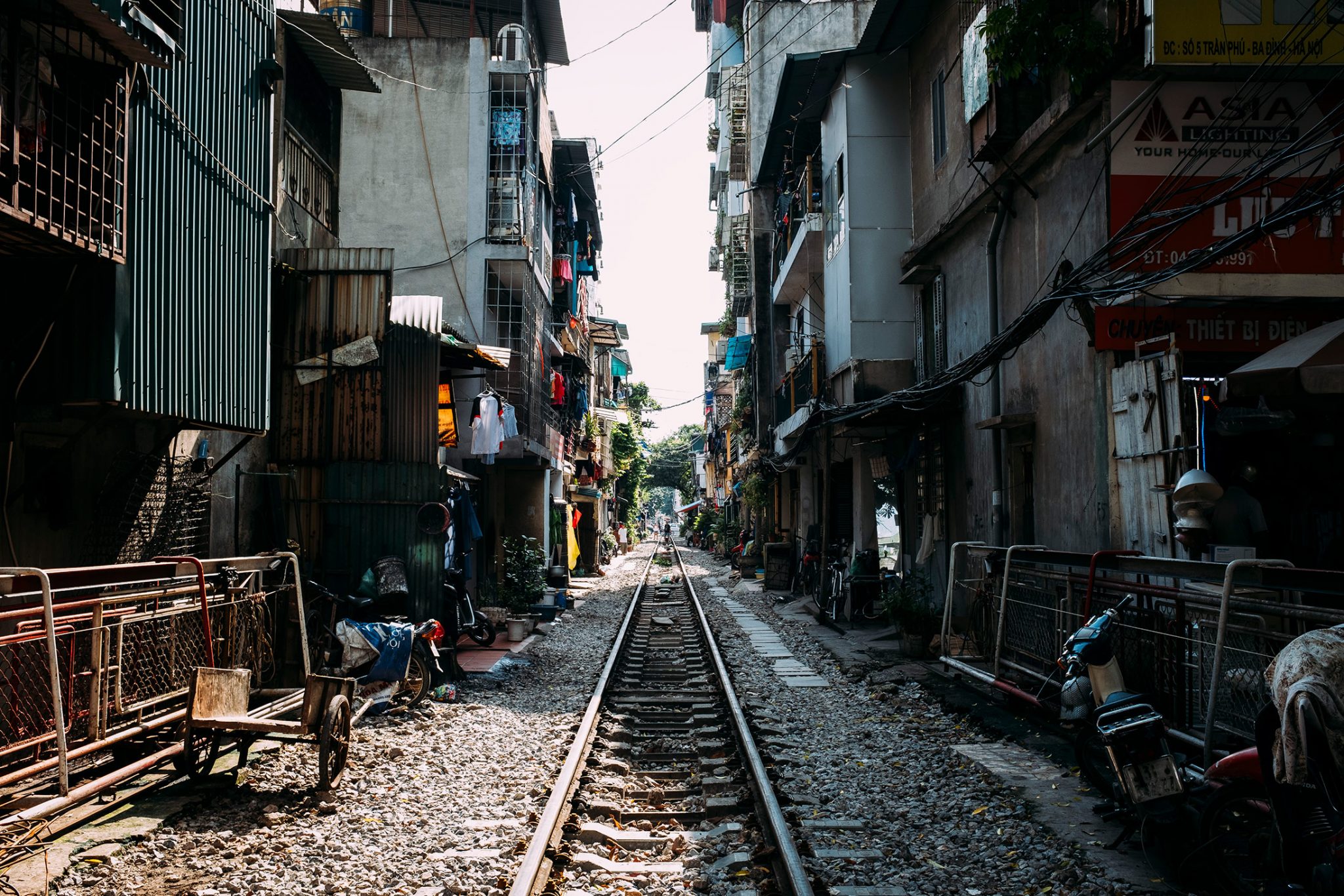 Language barrier
Back to the actual topic: 10 days in Hanoi and my experiences!
There was one day where I walked to the main train station to organize my ticket to Sapa on my own instead of booking at a hostel as they usually charge you extra for their service. It was a hilarious and entertaining task.
The lady at the ticket counter apparently didn't speak any English at all and the only Vietnamese I could speak so far was "Một, hai, ba, dzô". (Meaning "1, 2, 3, cheers"). I guess that wouldn't take me very far in this country, but at least I'd probably be able to make friends.
Anyways: trying to figure out a way to communicate she just pointed to a calendar near her, trying to ask for the date I'd like to go. So far so good, next thing she was asking for though was: "papoat". After asking three times I finally understood that she was trying to get my passport, which I didn't have because they took and kept it at the hostel, nice. So she asked me about my "birdey" and handed me her keyboard. It turned out she was asking for my birthday, which I then typed in.
It took me 30 minutes to get my ticket, but it was such a funny experience that I'd definitely do it again.
Sapa is awaiting me, I can't wait to see the mountains there! ⛰
https://journal.fabianirsara.com/wp-content/uploads/2017/12/X1F5514.jpg
1463
2194
Fabian Irsara
https://journal.fabianirsara.com/wp-content/uploads/2017/12/logo4.png
Fabian Irsara
2017-09-29 14:18:20
2018-01-12 19:47:40
10 days in Hanoi 🏚